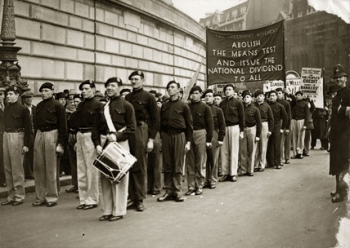 In the "Social Credit Action" section of this website, you will find two blogs: one dedicated to reporting events that are newsworthy from a Social Credit perspective and another dedicated to providing Social Credit commentary and opinion pieces on a variety of important topics.
The Social Credit Action pages also comprise all of the information required to animate the activities of those Social Crediters who would like to associate under the banner of the institute in order to forward the aims of the Social Credit movement. There is a list of active Social Credit Action Groups and their contact persons, a Social Credit Action FAQ designed to orient newcomers to the field of Social Credit action, and, finally, a page containing various resources for promotional use by Social Crediters.
"Faith without works is death." It is a matter of no consequence whatever that a large number of people believe in the truth of Social Credit. The question is – what are they going to do about it?
C.H. Douglas, The Approach to Reality